MORRISVILLE DIARY
Calm before the Storm
The Morrisville journey is one for the history books as we simply weren't prepared for the rollercoaster of emotions that were to come in the following days. Church St.Park is in a serene location with its outfield and pitch tailor made for some captivating cricket with something on offer for both batsmen and bowlers. As one would expect, it produced nail biting thrillers which we shall explore.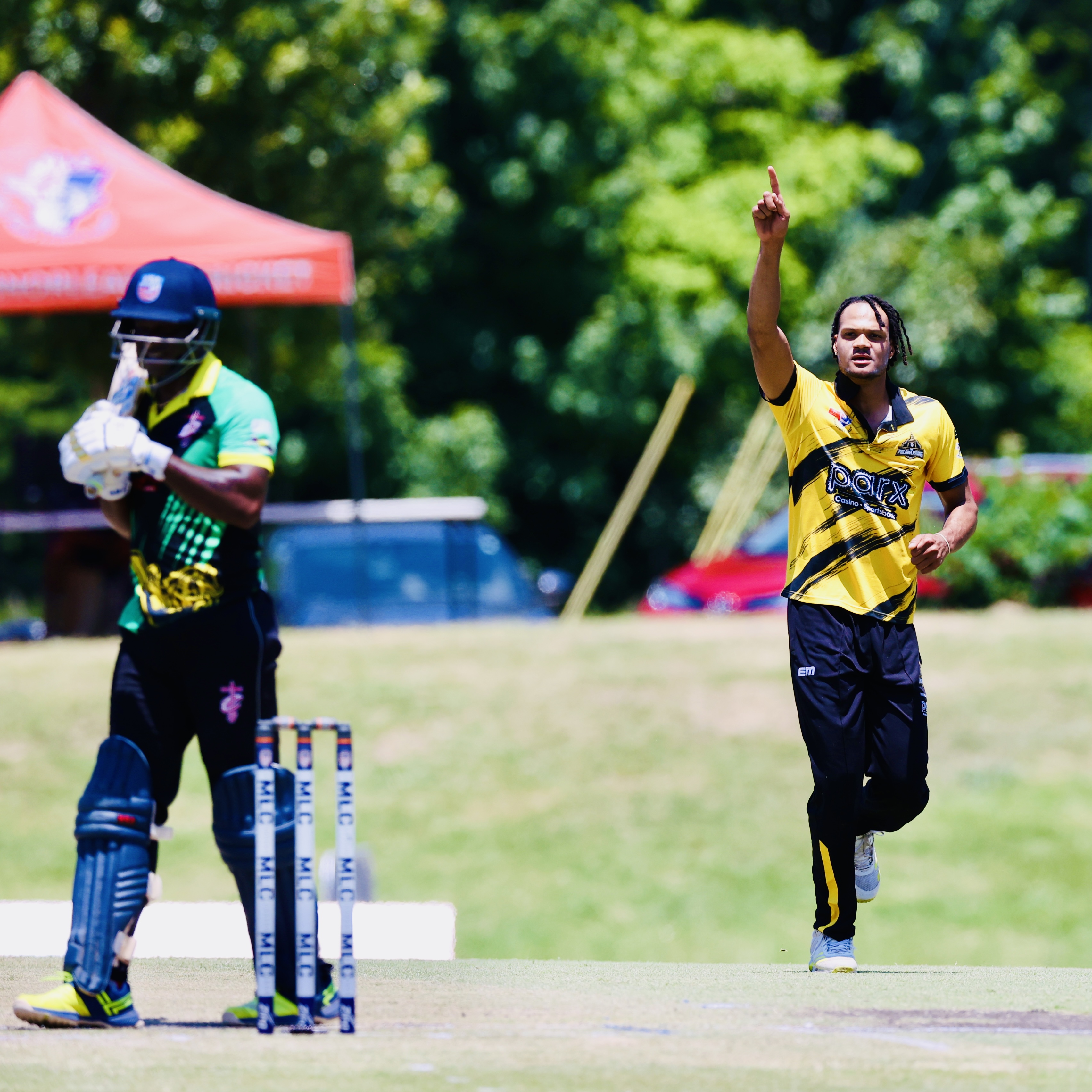 The Philadelphians, after a successful season opener, were in great spirits as we went on a road trip in a chartered bus with boys bonding well over games and karaoke during the drive. The Philadelphians had a packed itinerary with media photo shoots and fan meets as we were headed for the big weekend with 3 consecutive game days.
Philly's fanbase in Morrisville was extremely encouraging especially for our players like Liam Plunkett, Milind Kumar, Karima Gore, Jonathan Foo. The fans enthusiasm for the Philadelphians was best articulated by a 10 year old who stood next to our own Karima and told his parent, "That's Karima Gore, USA's best all rounder, can you believe I'm standing next to Karima Gore". There were many such occasions when we were overwhelmed with the reception from all quarters.
The team after completing their off field events headed to the training session for the crucial week ahead. The energy in the training session was intense as we headed to the weekend games with vigour and confidence.
Battle Royale
The 3 games that we played in was a wonderful illustration of the topsy turvy nature of our beautiful game as we experienced nerve wracking moments in the form of consecutive super overs, a first in league history.
The entirety of the 3 games was dotted with several hair raising moments with outstanding fielding effort and razor sharp throws by Karima, Milind, Liam , Drysdale, Jonathan Foo, and Anirudh who were also throwing themselves around and planting a doubt in batsmen's head.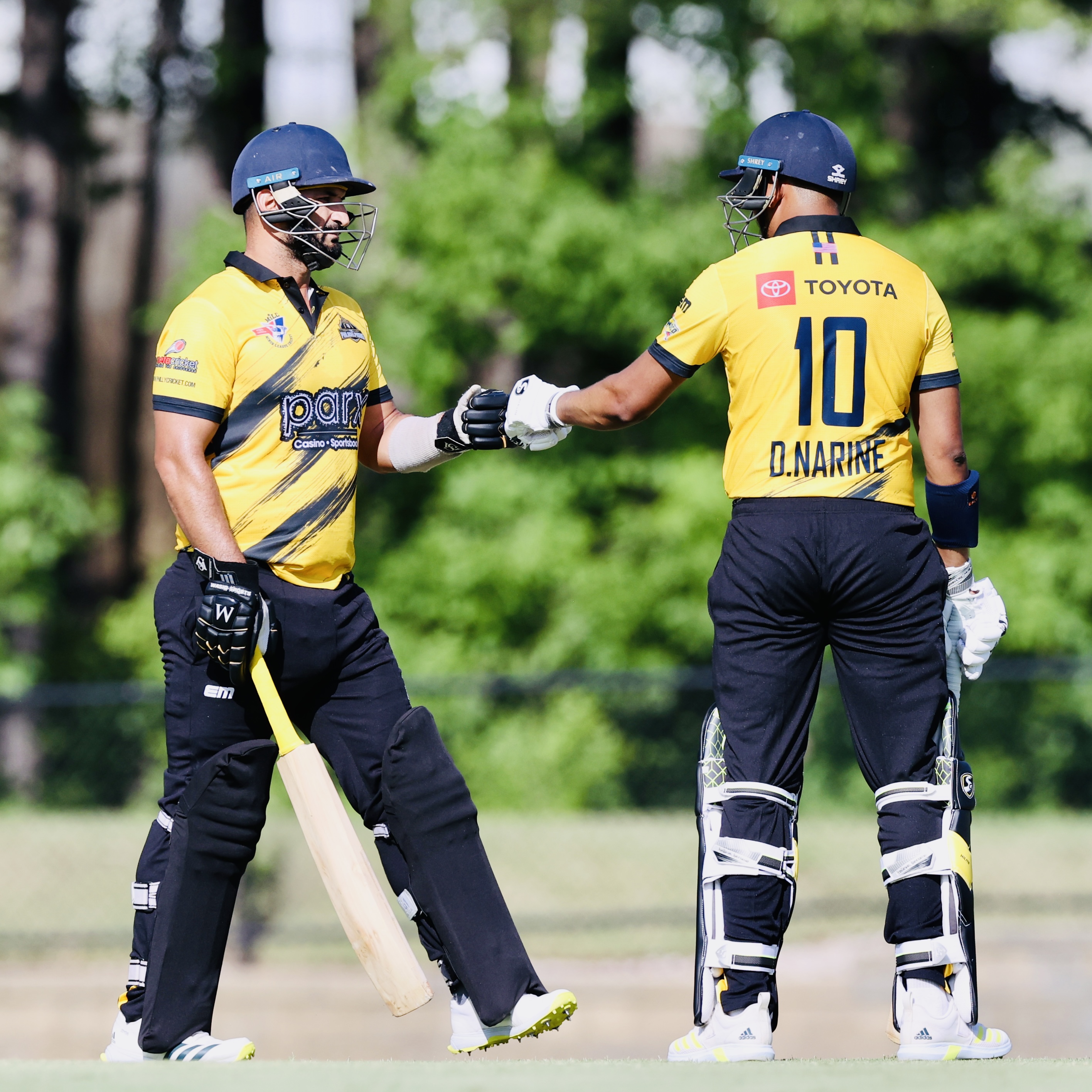 The super overs were a test of character and our ability to shine under pressure. We fell painfully short by the barest of margins in the first game against Morrisville Raptors in the super over. Powered by superstar debutant Liam Plunkett's 28 ball 41 and cameos from Derick Narine as well as Karima Gore, we were able to post a respectable total of 145/6 in 20 overs. This was backed by some outstanding bowling effort where the Raptors were kept quiet for majority of the innings requiring 41 runs off the last 3 overs. Raptors' late onslaught ensured the scores were tied resulting in a super over where we fell short of their 15 run target.
Liam Plunkett had already announced his arrival with a stunning debut against Morrisville Raptors scoring 41 of 28 balls and picking 2 crucial wickets. Liam would later become instrumental in defending a paltry 6 runs in the super over against Eastern division rivals New Jersey Somerset Cavaliers. The Philadelphians batting fired all cylinders in this game chasing a target of 164 runs powered by Syed Abdullah's monstrous hits for his 21 ball 41 followed by skipper Milind Kumar's calculated assault scoring 48 off 44 balls and Karima Gore's dominating 38 ball 50. This however wasn't enough as Cavaliers skipper Najaf Shah pulled things back with some stellar death bowling leaving the scores tied at 163 runs. We took a hard look at ourselves and were determined to bounce back in the next game the following day. And sure enough, we held our head in the middle of it all as we were able to pluck a victory from the jaws of defeat defending 6 runs in the super over. The victory not only demonstrated our ability to come back from adversity but also proved to be a testament to the team's fitness.
The last game of this leg was a one the team would like to put behind them quickly as we were completely outrun by Atlanta Lightning by a huge margin of 118 runs. While the third game had several silver linings, the team was initially hit by an on field injury to our star all rounder Karima Gore and a rare off moment on the field with the dropped catch of the explosive Shamar Springer facing his first ball. Shamar's chance would eventually prove dear as he went on to score a blitzkrieg 63 off 25 balls helping the lightning post a total of 186 runs in 20 overs. The Philly batting unravelled in the later half of the innings as the pressure got to us and eventually getting bundled out for 68 runs. The lone exception being a 16 ball 31 from Jonathan Foo who tried to keep up some hopes of a comeback.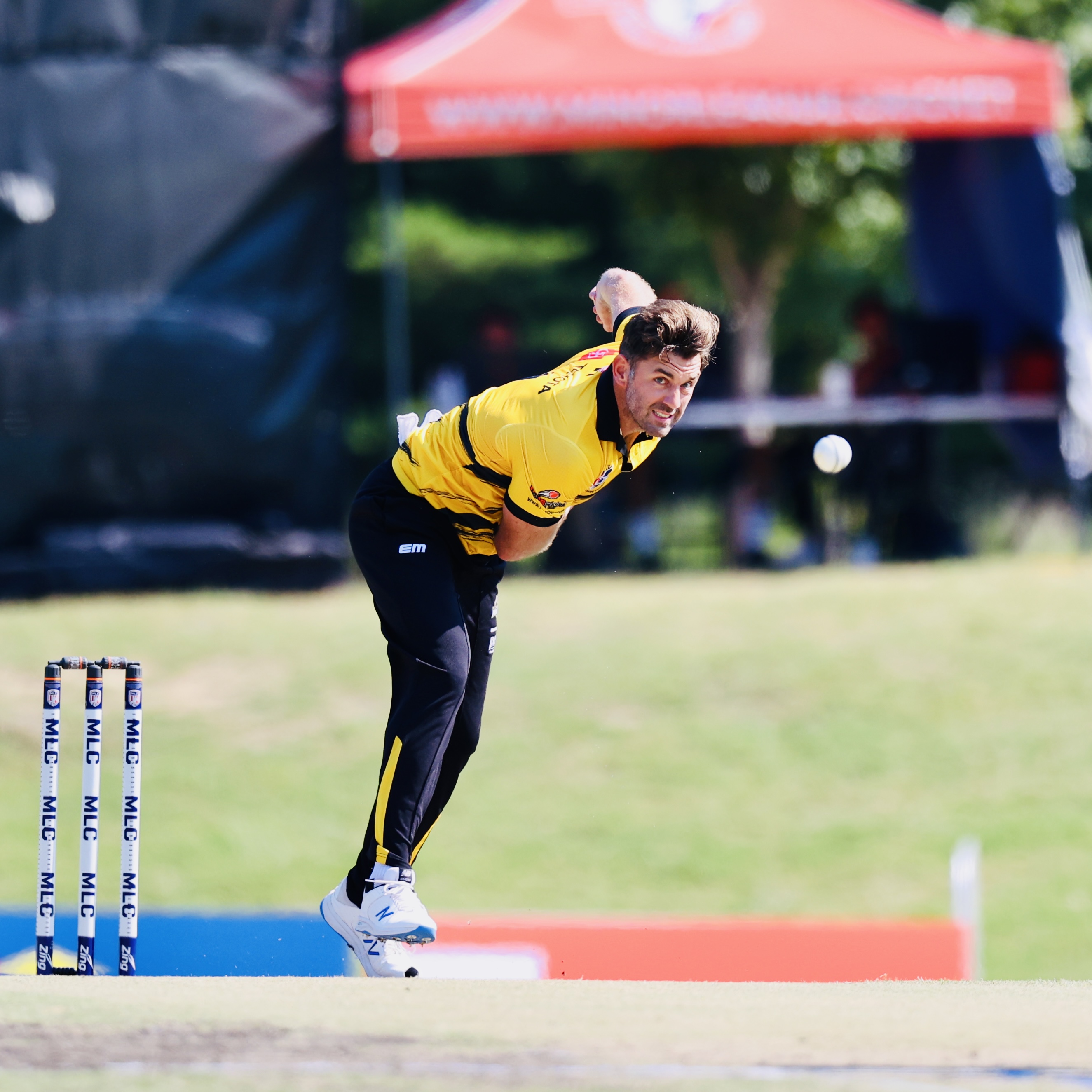 The Journey Ahead
While the overall results were not ideal and stopped short of our expectations, we had many positive takeaways. It would be unfair to not mention the outstanding contributions of Head Coach Aravind, Mentor Liam and Skipper Milind keeping the spirits high and rallying the team together.
Some of the key performances that we wish to highlight are the explosive start delivered by Abdullah in 2 games and the match winning partnership of Karima and Milind against New Jersey Somerset Cavaliers. During the course of the 3 games, the team displayed outstanding camaraderie and backed each other through the highs and lows of the games. The professionalism and integrity displayed by the team and ability to take defeats up the chin and looking to improve is a quality that is to be savored in the weeks ahead. The team has imbibed many positives and quite a bit of learning in the matches completed and we are confident that a string of victories is about to knock on our doors sooner rather than later.
Go, Philly!!!